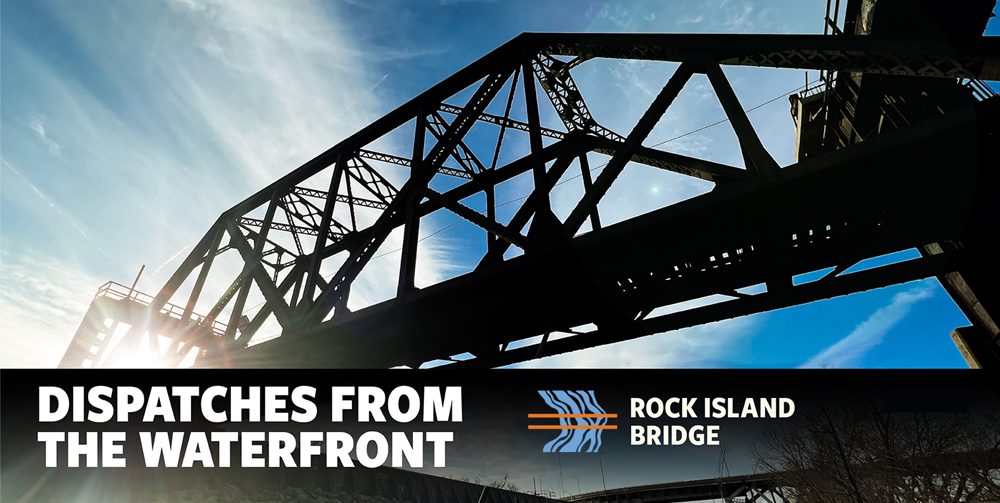 Some 200 supporters and media gathered on the Rock Island Bridge on May 16th to celebrate the start of construction. Kansas Governor Kelly, KCK Mayor Garner, GKC Chamber president Joe Reardon, and Rock Island Bridge founder Michael Zeller spoke. Representatives from each of the five sectors supporting the project drove a symbolic, golden spike to memorialize the occasion. The five representative were David Brain — private investment, Governor Kelly — the state, Mayor Garner — the city, Shirley Helzberg — philanthropy, and Michael Abrams — corporate (Lathrop LLP).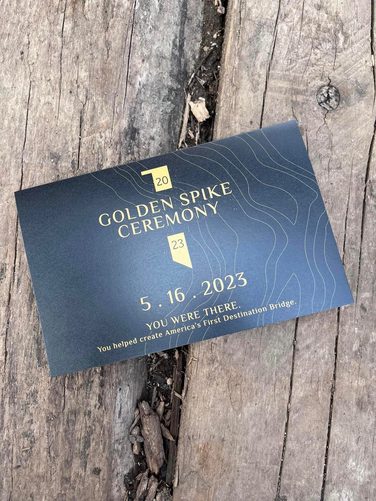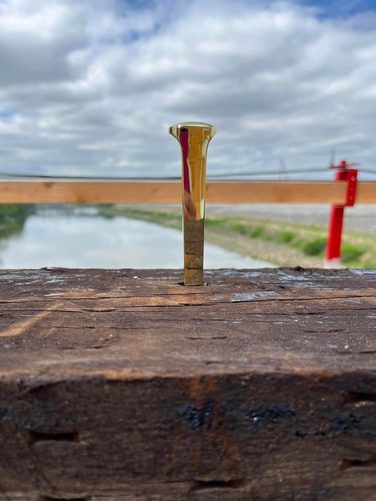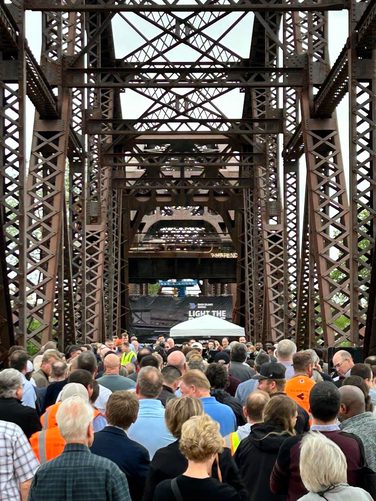 At the same event, Governor Kelly announced the state of Kansas is awarding a $4M BASE grant toward construction of the public crossing and trailhead services on the bridge. Funds were allocated through the SPARK (Strengthening People and Revitalizing Kansas) program from federal COVID relief dollars.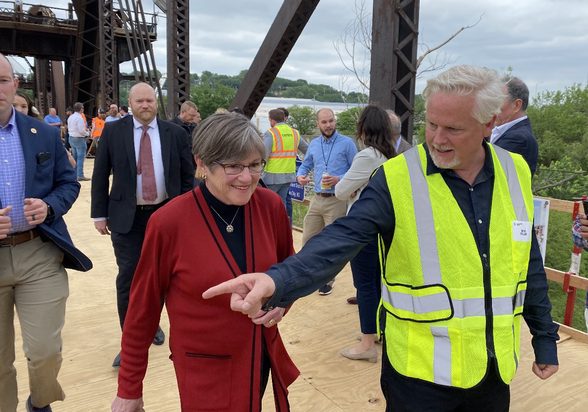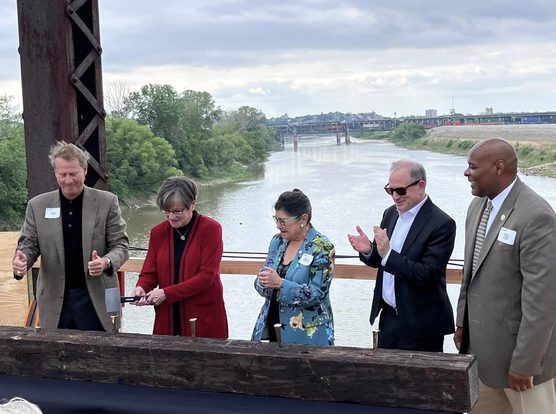 Light the Bridge Campaign
Creating the world's first public crossing/trailhead/entertainment district on a bridge over a river is a heavy lift involving many sectors. You can be a part of this historic effort through the Light The Bridge campaign and receive many exciting benefits from a historic "rail slice" and advance tours of the bridge to a reserved booking of the Top Deck event space for your next occasion. Several options for a memorable Father's Day gift!