IT STARTED WITH "CHICKEN ONA BRIDGE"
Mike Zeller first hit upon the concept of treating a bridge like land while on a boating trip up the Kansas River with family and friends. The group was admiring what they later learned was the Rock Island Railroad bridge, an evidently robust yet abandoned structure, when Mike quipped, "Someone ought to do something with that, put a restaurant out there and call it Chicken ona Bridge."  It was a joke, but the idea was born. 
After trying for several years at no effect to persuade others to develop the structure, Mike and his wife Liz decided to take the entrepreneurial leap. They formed the startup Flying Truss, LLC and brought expertise onboard with the addition of Mike Laddin and John McGurk, both KC natives.  
Starting in 2018, the team secured a long-term lease on the bridge from Kansas City, Kansas, formed partnerships with the city and state governments for this new public/private concept, developed the business model and designs to serve it. They then secured the private investments, philanthropic dollars, and public investments needed to make America's First Trailhead and Entertainment District Over a River a reality.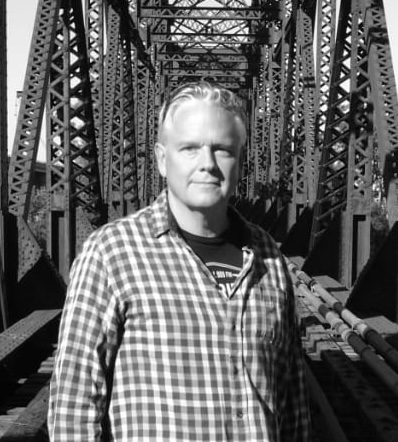 MICHAEL ZELLER
CEO, Flying Truss
Before becoming a bridge guy, Michael served as chief development officer for Kansas City PBS. He led the team charged with developing the stations' events, many of its TV programs, and the fundraising. During his tenure, KCPBS acquired 90.9 The Bridge, launched a digital journalism center, completed a major capital campaign and developed an array of Emmy Award-winning programs and documentaries.
Michael attended North Kansas City High School, and along with high school friends, enjoyed many summer evenings on the ASB Bridge over the nearby Missouri River. He earned a master's degree in economic geography from the University of Missouri. Then, while working abroad, he noted many interesting bridges and other infrastructure reuse projects in Taipei, Prague, and Munich where met his English wife, Liz.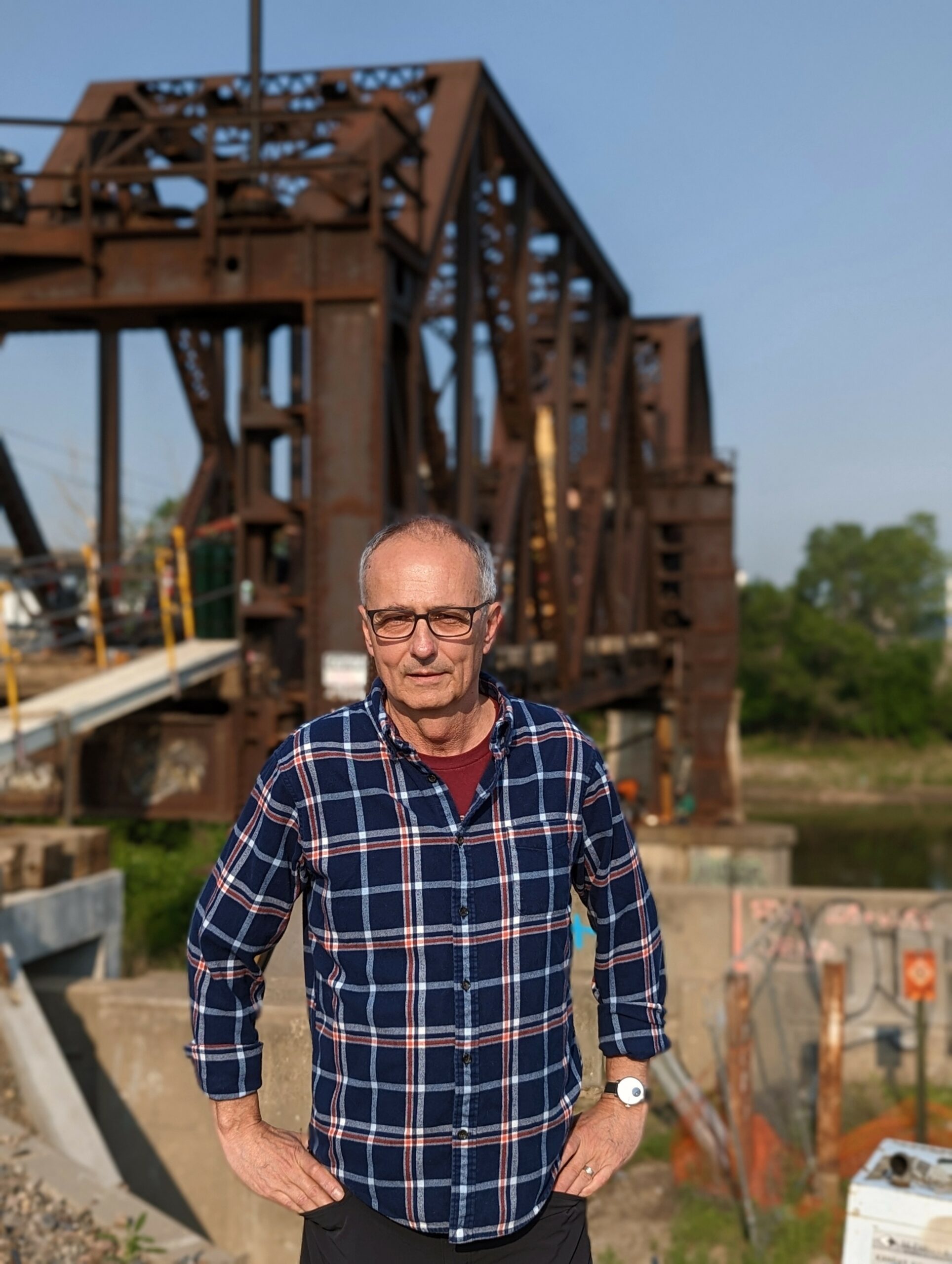 MICHAEL LADDIN
Vice President & CFO, Flying Truss
Michael grew up on a farm in Shawnee, just south of the Kansas River. He founded and served as CEO of a global leadership consulting firm, and has worked with big-name clients, such as Pfizer, EA Games, Ubisoft, Teva, CBS, Raytheon and JPL. Michael earned a B.S. in psychology from Fort Hays University and an MBA in finance from Rockhurst University, both degrees serving him well as he gained management experience in healthcare, publishing, pharmaceutical sciences, and now remodeling 1905 railroad bridges.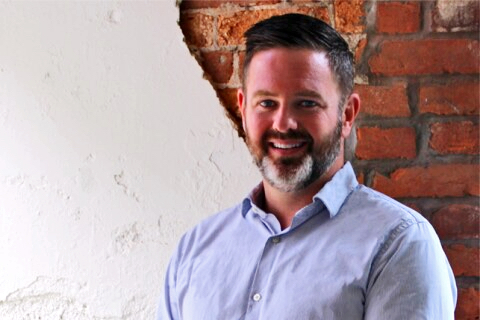 John is the vice president of development, Kansas City, with Milhaus Development, LLC, an Indianapolis-based real estate development firm. Before joining Milhaus in 2018, John was a shareholder at Polsinelli PC, a Kansas City-based law firm, and also served as the chief of staff in the Office of Mayor Sly James of Kansas City, Missouri.
John has managed multiple real estate development transactions totaling over $1 billion, including the KC Streetcar project. He earned a B.S. in history from the University of Wisconsin and a J.D. from the University of Missouri-Kansas City School of Law. John is a founding member of Flying Truss, LLC.