EXPLORE THE ROCK ISLAND BRIDGE
When looking for things to do in Kansas City in the spring of 2024, the Rock Island Bridge will have something for everyone.
At 705 feet long and up to 49 feet wide, with three trusses and two decks, we can fit a lot in. Click on the illustrations below to zoom in on all the details on the new Kansas City landmark.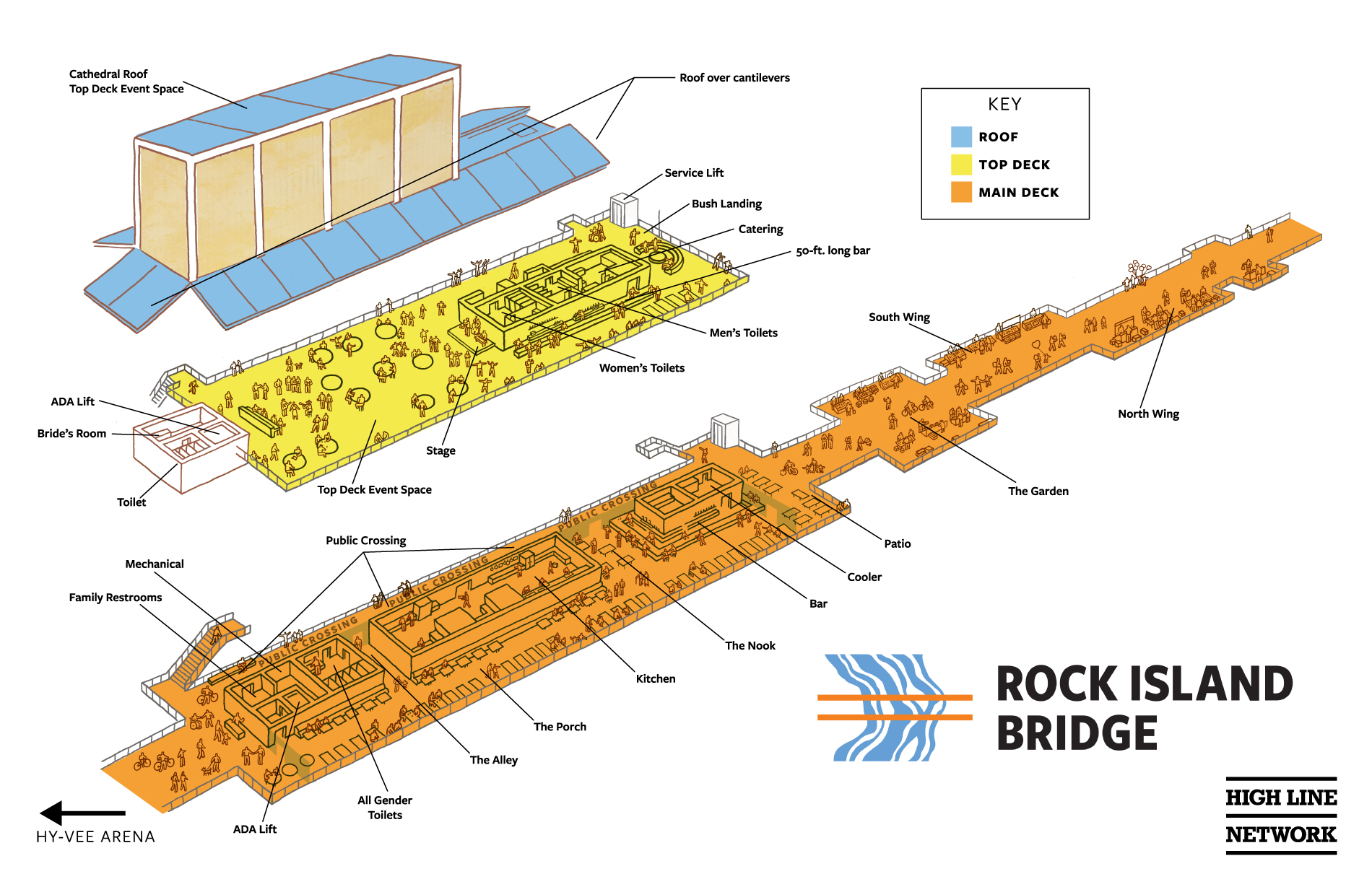 Hikers and bicyclists have a new trailhead and services, with a dedicated public crossing connecting to trails on both sides of the Kansas River
Grab a coffee and enjoy the views from the Porch
Stroll a farmers' market or take in an art- or makers-fair on the Garden and the Wings
Your "home office" (with secure WiFi) has a great view
Enjoy happy hour at the Bar
Dine, drink, enjoy a good book, or just meditate on the Patio
Live music awaits you on the Top Deck, in the Nook, or on the Garden
Check out the 50-foot long bar with sweeping views of active railroad bridges and the historic Strawberry Hill neighborhood
The Top Deck Event Space (under the cathedral roof) is perfect for reunions, weddings, company retreats, charity fundraisers, and more
Attend a morning yoga session or a pre-event gathering outside on Bush Landing – high above the river!