The World's First Trailhead and Entertainment District Over a River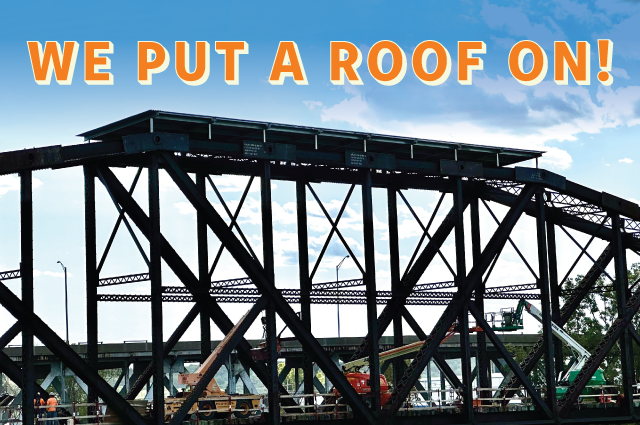 Fall Sneak-Peek Tours SOLD OUT
…but Now Delayed
All 800 slots for the fall sneak-peek tour of the bridge sold out in days! While we have installed the roof (as shown above), we're sorry to report the Top Deck will not be ready in time for the Fall Tours. Changes to the floor plan up top cascaded into the need for additional bracing below –– which takes time to arrive. No regrets though, as the new design is sensational!
We're going to add more dates for the second half of December, weather permitting—so, stay tuned. Everyone who signed up for the original tours will get a shot at the new slots a week before we take them public.

How Can a Bridge Become "Land"?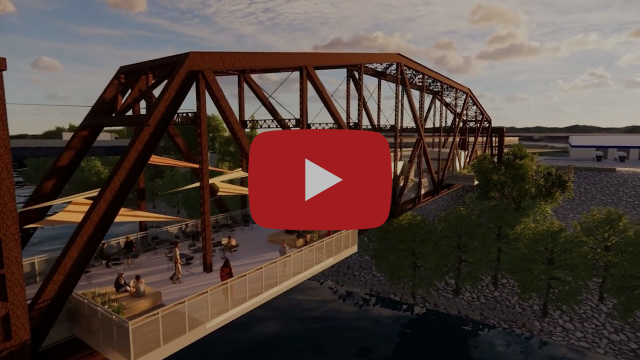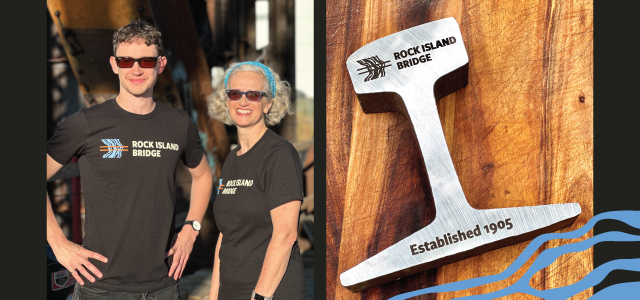 RIB-branded t-shirts and rail slices will be available for purchase at the tours.
Help us stock up with this quick, no obligation survey.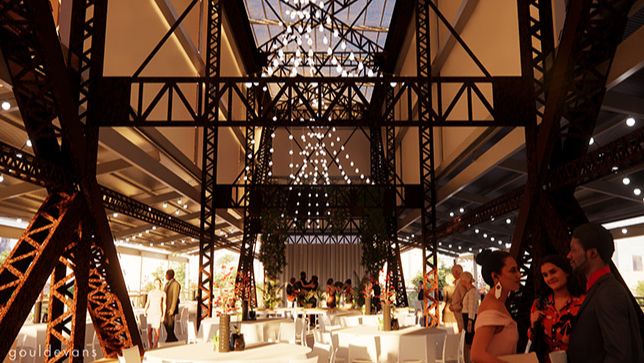 Are you looking for a sensational venue for a family or class reunion, fundraiser, corporate event or wedding? How about a 40 foot tall room for 300 people with all the creature comforts that's also … 50 feet over the Kansas River?!
We are pre-booking events now! They are going fast, contact Jake at jfesi@rockislandkc.com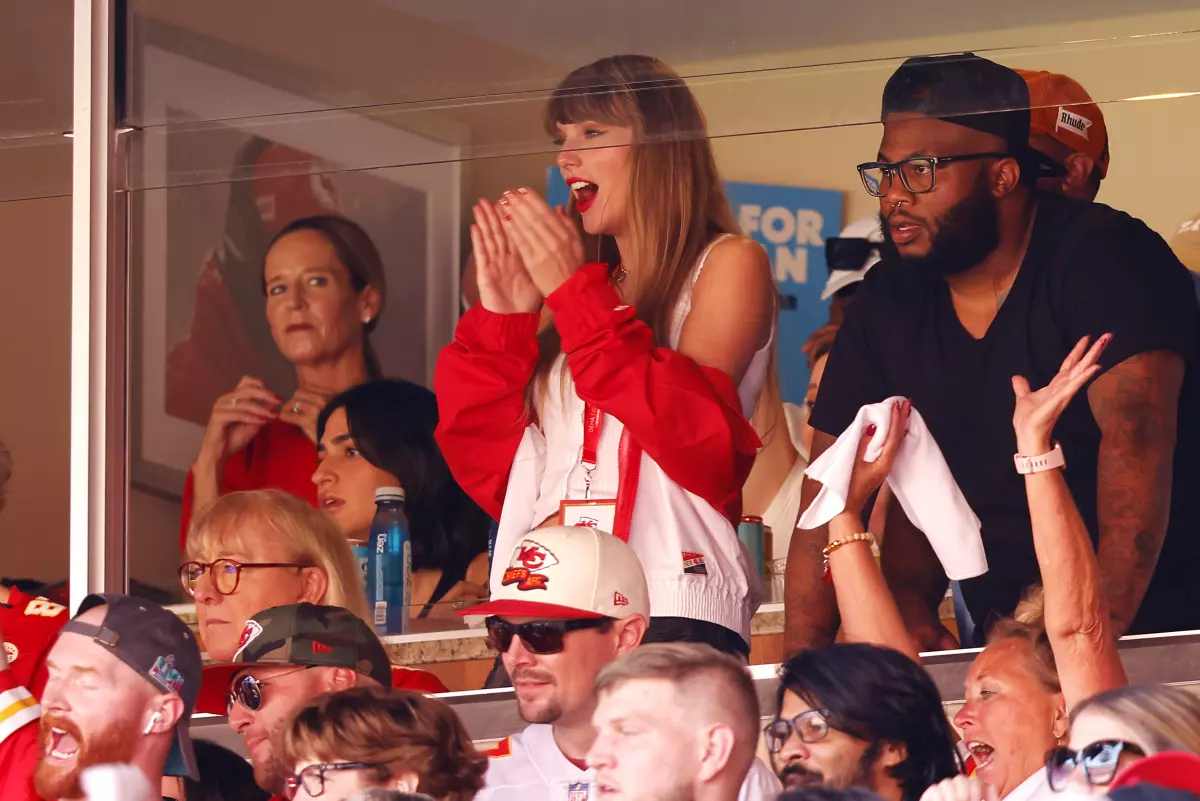 The LA Times included Rock Island Bridge as one of the things making KC cool.
If only Taylor would write us a song!

We're posting a steady stream of construction photos, interviews and updates on Facebook and Instagram. Follow the action: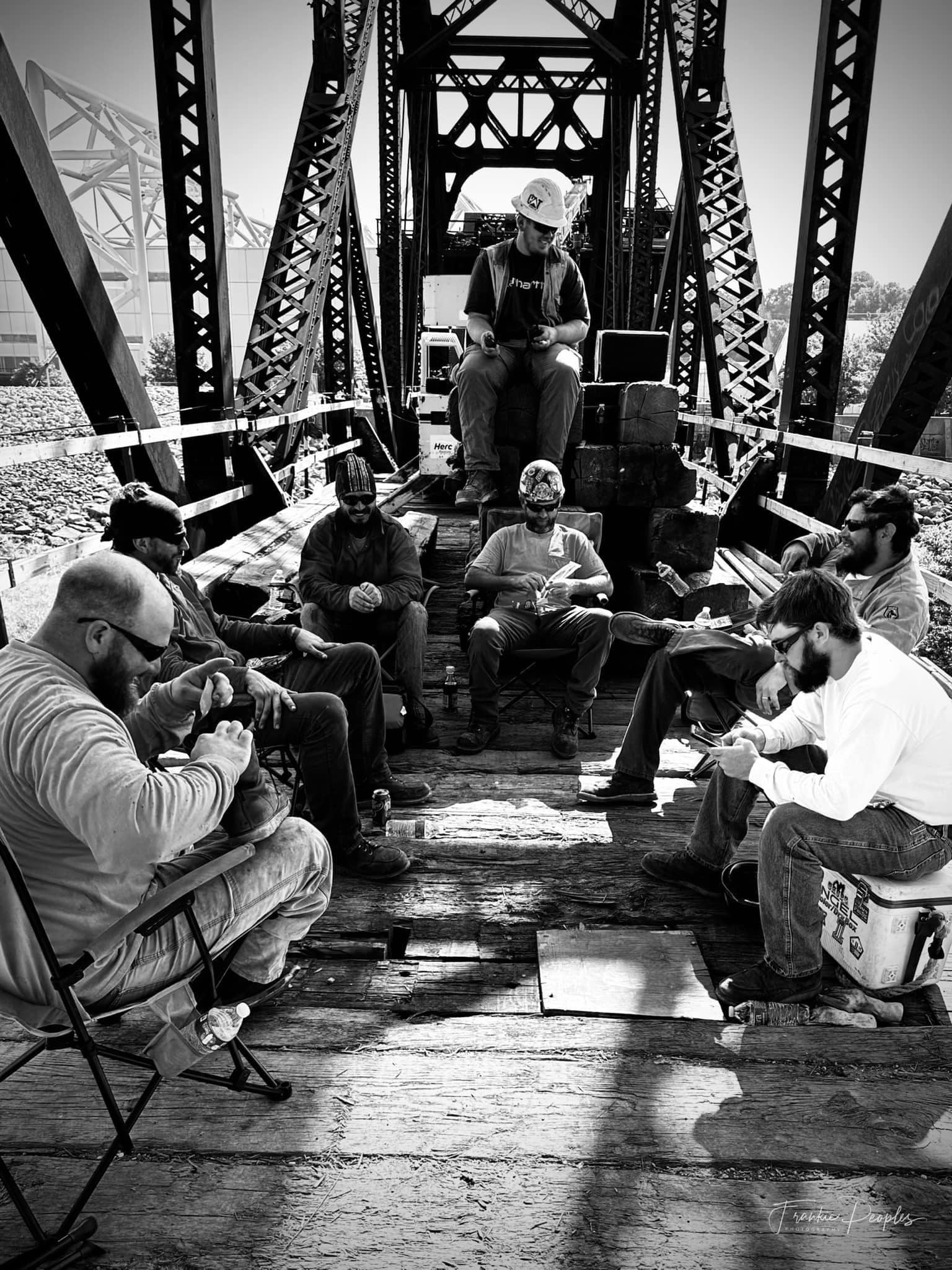 Table for 7. The LG Barcus team takes a well-deserved lunch break.
Photo credit: Frank Peoples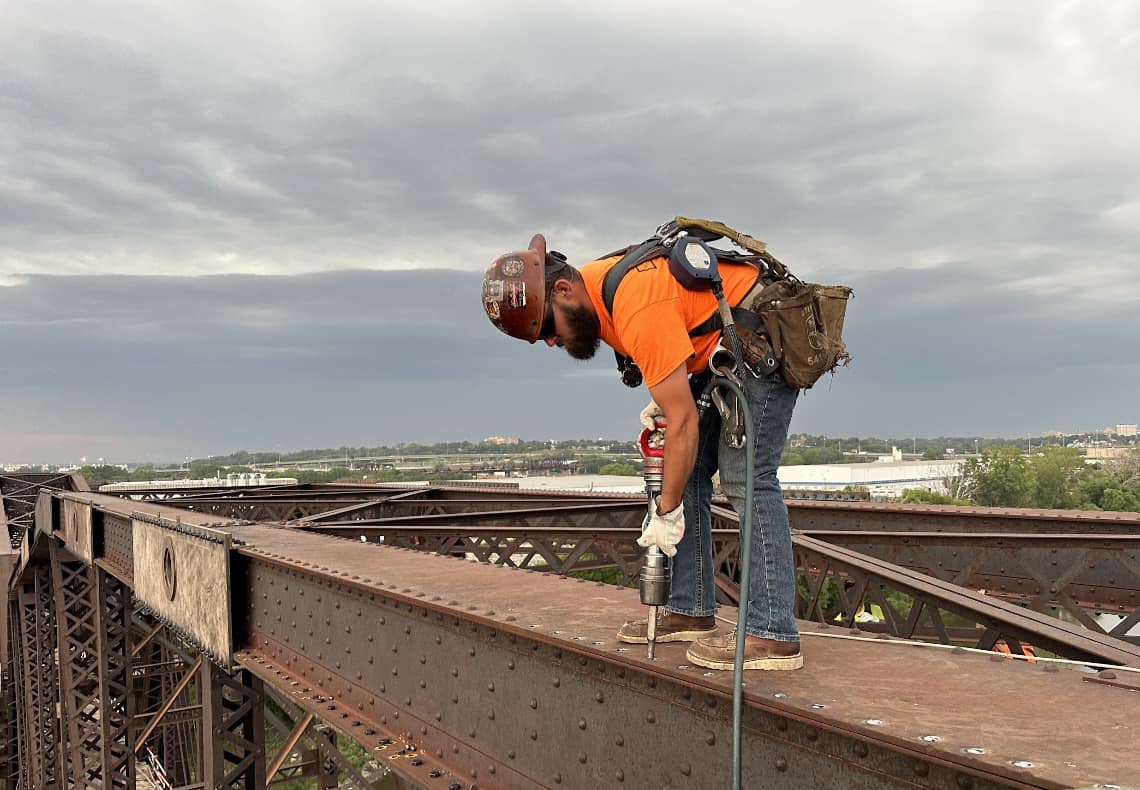 90 feet over the Kansas River – preparing the bridge for its next 120 years.
Photo credit: Adam Summers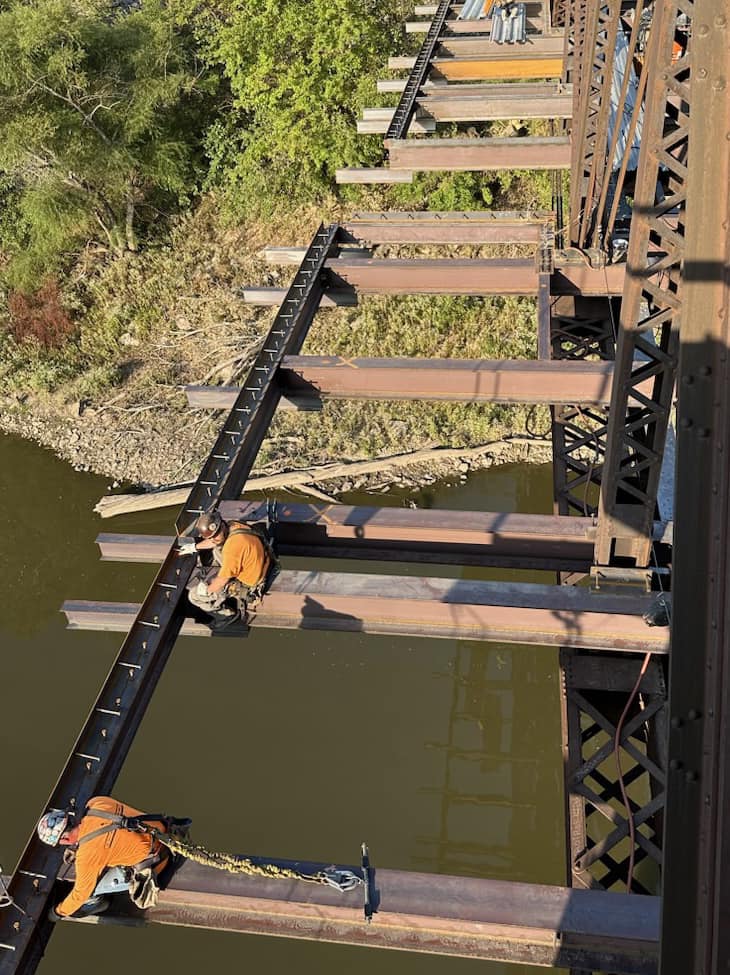 LG Barcus crew installing the 15-foot cantilevers to the bridge.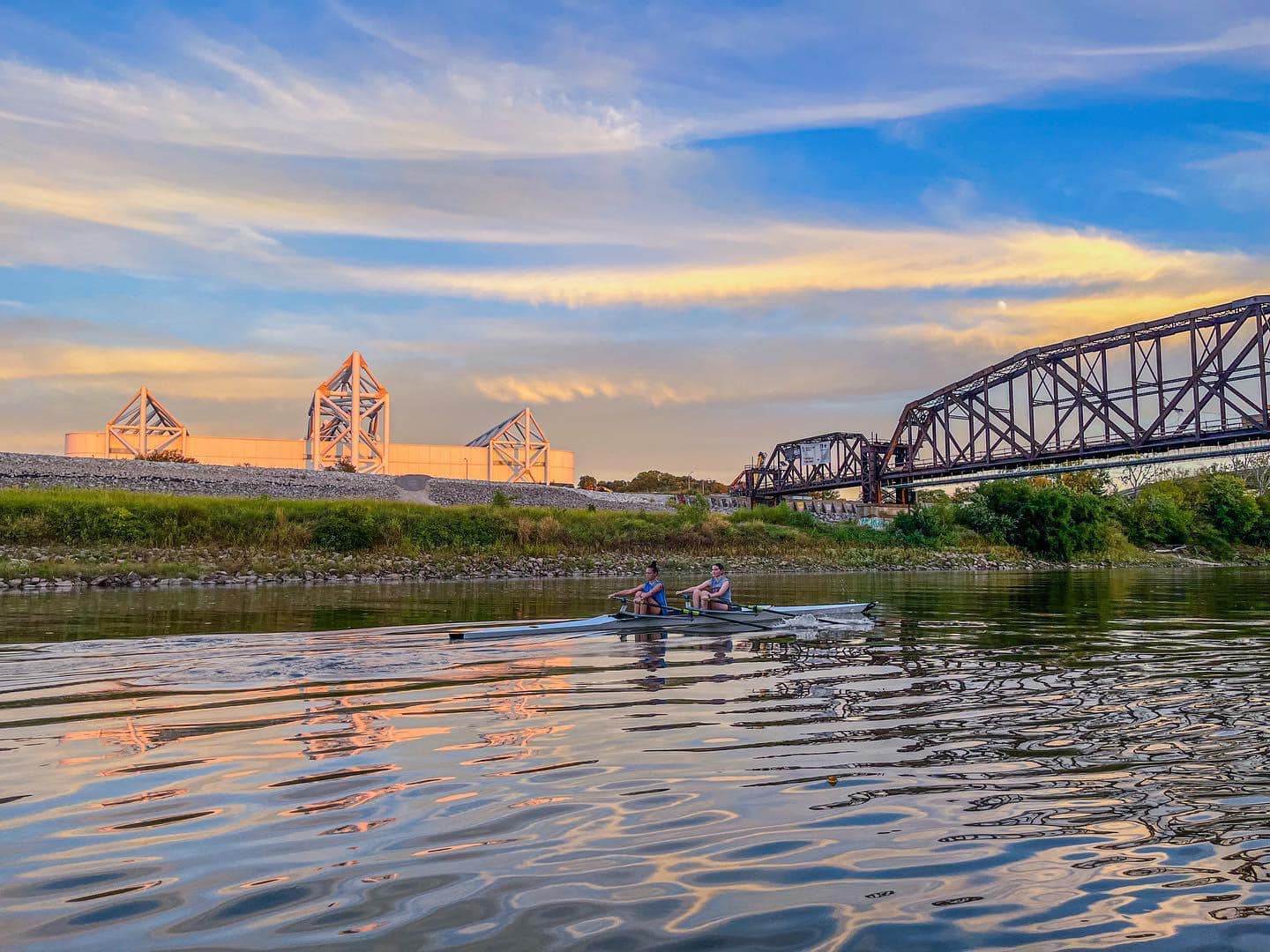 A beautiful day to be on the water.
Photo credit: Kansas City Boat Club